About Florida Coast Cooling
Locally Owned, Family Owned & Veteran Owned Business
About Us:
Florida Coast Cooling is the newest HVAC service company located in Homosassa and Brooksville, FL. We are a veteran-owned business established in 2021. Our goal is to provide the best quality of service at affordable rates with 100% customer satisfaction on every job!
Our HVAC History Begins in the U.S. Military
91C Utilities Equipment Repairer (HVAC) – Jason Faucher
We are new company, established in 2021, but our owners and technicians have several years experience combined working in the HVAC industry. One of our owners, Jason Faucher, spent his military career working as a refrigeration and air conditioning technician, (MOS 91C Utilities Equipment Repairer – Heating and AC). While serving in the military, Jason, developed all of the necessary skills and credentials needed to be a leader in the HVAC industry today.
Being a military man, Jason has definitely instilled great habits/qualities into the company and expects nothing but the best from his technicians. For example: Always be on time, no excuses, no complaining, admit mistakes and then correct them, learn from mistakes and never repeat them, act with integrity, discipline, respect and honesty.
Home Building, Construction, Mechanic & More – Sal Abbinanti
Our other co-owner, Sal Abbinanti, spent the better part of his life building homes from the ground up, as well as running a successful home remodeling business. Sal also has a love for big trucks and has previously owned an aftermarket custom truck shop. As far as home construction, there isn't a single technical trade that Sal doesn't have experience with. You name it, he's done it… Framing, ducting, hvac, plumbing, concrete/masonry, electrical, floors, cabinets and more!
Sal is also Italian and family is extremely important to him. He always says, "My motto for success is to treat every single customer like they're part of my family."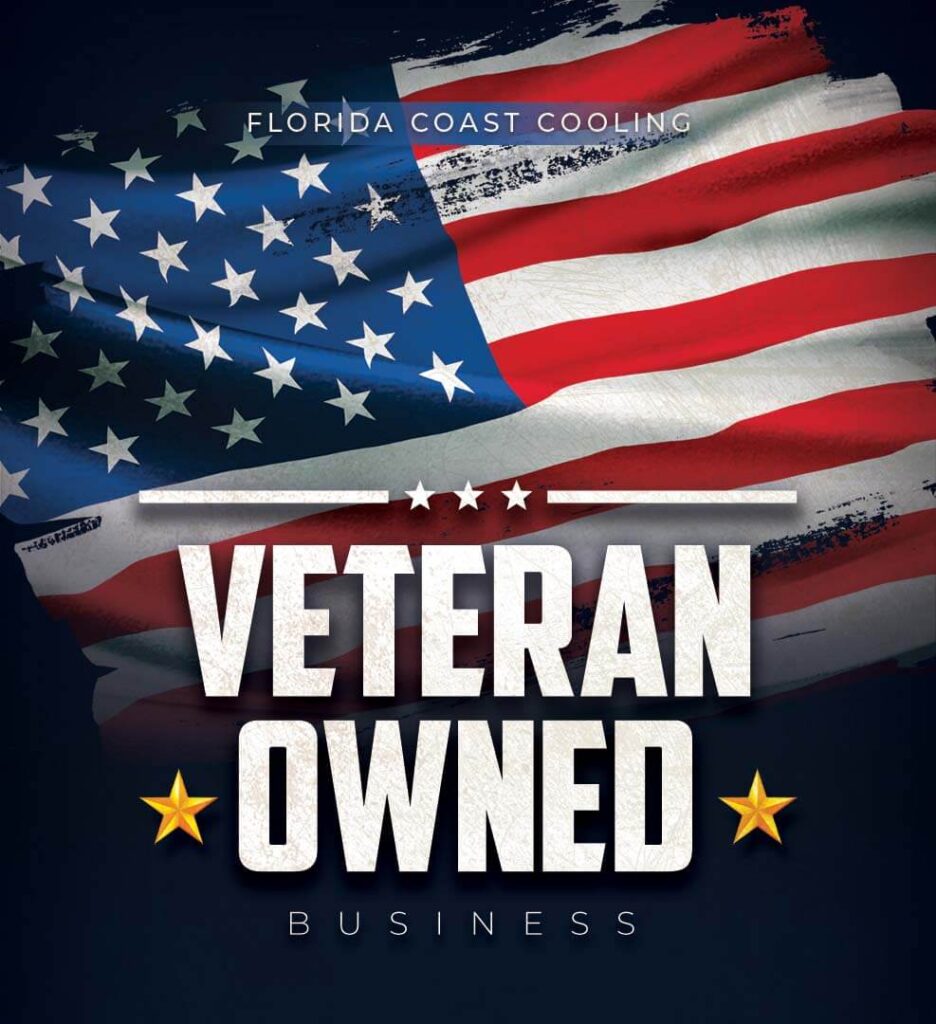 Request an Inspection
Is your HVAC unit giving you trouble? Fill out the form below and we'll come out and inspect your HVAC unit for only $79. This initial inspection fee will be applied as a credit for repair or installation services, that way you'll have upfront transparent pricing with no hassle or no obligation.
Florida Coast Cooling is Born
Sal and Jason have been friends for over a decade. Between their hard work ethic and meticulous drive for success, they decided to join forces, combine their skill sets and create a brand new HVAC company. – Florida Coast Cooling is born. In their first year of business, Florida Coast Cooling has already landed major contracts with local homebuilders and continues to grow their local area customer base on a daily basis.
No HVAC Job is Too Big or Small
Our HVAC technicians have seen it all throughout their years of experience. From residential to commercial and from simple repairs to complete change outs. You can name any HVAC brand in the industry and we can say that we've either repaired it, replaced it or installed it. Even if you're looking for pre-construction HVAC services, we got you covered because that's are specialty! We work with some of the top new home construction builders in the Tampa Bay area.
When it comes to experience and getting the job done right the first time, you can count on Florida Coast Cooling! We have a no excuse policy and we're always on time!
Request a Free Inspection
If you're having any sort of issues with your heating or cooling system, then click the button below for a free inspection. We will come out and inspect your entire HVAC unit from the air handler (inside unit) to the condenser (outside unit). We will then give you a recommendation and a free verbal quote for repair, tune-up or replacement. We will suggest the best possible solution at the most affordable rate as possible, no hassle / no obligation.
Air Conditioning Company Located in Homosassa & Brooksville, FL.
Our primary showroom is located in Homosassa, FL, but we just opened up a new facility in Brooksville to better serve our Hernando County customers.

Address
6431 S Suncoast Blvd, Homosassa, FL 34446
Contact:
Phone: (352) 699-2665
Hours
Weekdays: 8AM to 5PM
Saturday: 11AM to 4PM
Sunday Holiday: Available for emergency service